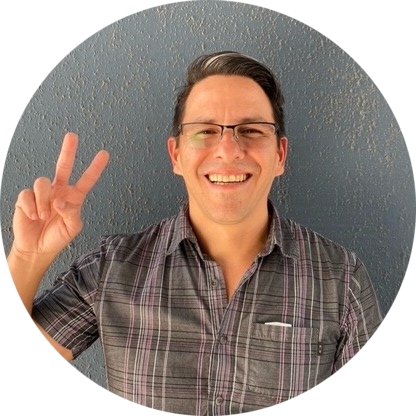 Leonardo is our International Sales Manager who works with LATAM customers.
– Leo, how did it all start for you?
I come from a very small town in Venezuela. We have the best workers in the country and a remarkable culture. I would say that people of our town are real professionals, and that's where I drew my professionalism.
My hometown, Mérida, is in the middle of the mountains. It is home to one of the top three universities in Venezuela. The locals say that Mérida is a university with a town inside, so I can say that the spirit of this university is very close to all residents.
Most jobs in Venezuela are related to oil and gas, like production and refining. So it's typical for everyone to have a job in that industry. And as a mechanical engineer who graduated from the second oldest university in the country, ULA (Universidad de los Andes), I thought about going into the oil industry. However, I always had a commercial instinct living in me, so when I decided to pursue my MBA, I contacted a friend of mine who was working in the fiber optics industry at the time, and he helped me get started in that field.
Mechanical engineering is closely tied to the field of service to others, and my technical background and penchant for helping others really helped me succeed. It may be a professional trait, but I like to feel I'm guiding people to the right choices. I try to understand what my client needs, and being able to find the right solution is kind of a win-win situation for me. I'm happy with the way I did my job, and they're happy with the service.
– How difficult was it to start working in fiber optics?
I already had some experience – not in fiber optics, but in the industry – it was maintenance and engineering at the factory, so I did a lot of research on electricity and maintenance. So when I got into fiber optics, I tried to find similarities between what I had done before and what I was going to do in the future. Cable design was something I was more familiar with because it was pure engineering, so it was easy for me to get a grip on that.
– How did you start working at Incab?
3 years ago I was contacted by a headhunter and told that Incab was looking for an international sales manager with OPGW experience, and this person contacted me. But this role was more suited for someone living in the US. At the time, I was looking for a job in Puerto Rico. Incab had started several projects there and we won those projects, eventually Mike contacted me and I was happy to take the job.
– Why did you agree to work with Incab?
I think Incab is a company that thinks outside the box. We don't do what everyone else does. I fell in love with the people here, because they are the ones who make things happen.
– What is your main goal here?
I want people to understand who we are and know that our products are of high quality. Even if the market is currently struggling to keep up with Chinese products, we are here to help.
– What is your biggest challenge?
Currently, there is a lot of pressure from Chinese companies in the region, which are supported by the Chinese government. They are developing their business in this field, so we need to gain a foothold in the market and beat the Chinese competition.
– Do you have any free time? What do you do in your free time?
I'm married and I have two kids – well, one of them is not a kid anymore, he's 19, the other one is 12. I like spending time with them, doing sports, going somewhere. On my last vacation we went to the mountains.
– If you had not started working in fiber optics, what would you be doing right now?
I've had an entrepreneurial spirit for a long time, and if I hadn't joined Incab, I would still be doing something like that. When you're in sales, you have a love for sales management, so it would be something like that.
– If Incab were to open a factory in Venezuela, would you be interested in staying there as a factory manager?
I dream of some changes in the political situation in Venezuela. We have a lot of resources, and we have a lot of work to do. I would be happy to restore what has fallen into disrepair over the years.
– If you could describe your job in one sentence, what would it be?
I am a solution provider. If I had to give an opening speech to a potential Incab employee, I would say that we started out as a small company that is very flexible, that the right steps have helped us achieve what we have achieved, and joining us would definitely be the right decision.
Thank you, Leo, for your attitude and commitment, energy and initiative!