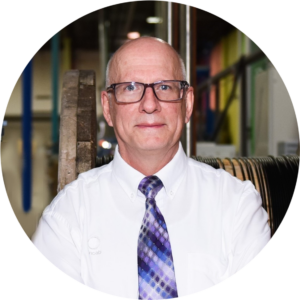 We sat down with our President Mike Riddle to ask a few questions about how he got started in the fiber optic industry and what brought him to create Incab America.
Mike has 30 years of experience in the electric utility industry, including working as a transmission line designer for a US utility and being employed by two major fiber optic cable suppliers prior to joining Incab's team. In addition, he is a US Army veteran, having served in the US Army Signal Corps. He is an electrical engineer with both Bachelor and Master of Science degrees from North Carolina State University.
— As a veteran business owner what is your military history, and did it relate to fiber optics?
I was a communications and signal corps officer. I was working with communications there, but at that time, there was no fiber optics in the military. When I was studying in university for my degrees, I did signal processing. So again, the communication theme was there, and fiber optics was discussed at that time more in passing because when I was in school, this was in the early to mid-eighties, so fiber optics was extremely new. I was in the Army stationed originally with the 25th Infantry Division and then later with Western Area Command. After the Gulf War finished, I thought it was a good time to get out of the Army and by chance, I landed a job at Hawaiian Electric. It was a tough job, but somebody had to do it. While I was working there as a transmission line engineer the idea of using this newfangled thing called optical ground wire came up and I was tasked with investigating that and putting together Hawaiian Electrics specifications for the cable. So that was my first exposure to fiber optic cable.
After the birth of my oldest son, Christian, it looked like a time to go back to what we called the "mainland" and get closer to some family. And I again by happenstance landed a job with what was then Alcoa Fujikura, better known today as AFL. Originally, I worked with conductor accessories there, but that also included their optical ground wire and ADSS accessories. From there, I became a cable designer and after about three years at AFL, I decided to change jobs and went to Brugg in their telecommunications business which was all fiber optic.
— What made you want to start Incab America?
That was, I dare say, of necessity. Brugg's Cable division had been struggling for a number of years. Brugg had not adapted well to competition in the marketplace. In 2016, the owner of the company decided that to save the company, he was going to have to go back to the core products and core markets. That meant the US fiber optics market was not of interest to them and they made the decision to close the Rome, Georgia plant. So, I needed to find a job and as a matter-of-fact Alexander, President of Incab at that time, called me up after I let them know, "sorry Brugg is exiting the market" and Alexander said, "Hey, we'd be interested in working with you" and I was open to the opportunity. In early 2017, Alexander came to the United States and he and I did a barnstorming tour around the country. We talked to some former Brugg customers and outside sales reps. The consensus was that the market needed another quality competitor in America, but if you were going to be a quality competitor, you had to be making cable here. So that is why we got our first production facility and bought the OPGW strander and started making cable here in Arlington.
Note: While Incab America was established in partnership with Incab Russia, the company is currently owned by our president Mike Riddle and 100% of production takes place in our plant in Arlington, Texas.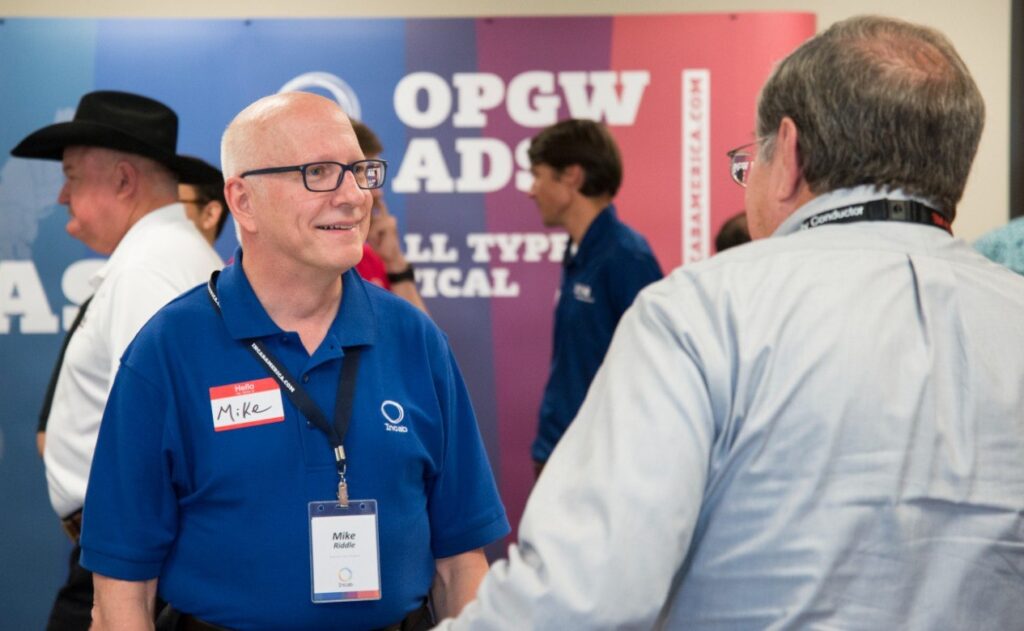 — If you could describe your job in one sentence, what would it be?
My job here is to lead the company to be successful and in so doing also to help develop all the individuals here so that all people that work for us achieve their maximum potential.
— What is one of your major goals for Incab America?
To dominate the world fiber optic cable industry.
— What would you say is your biggest challenge?
Time is my biggest challenge, and there's only so many hours in a day and I can only get so many things done. The reality is that at my age I have fewer years ahead of me than I have accumulated behind me so I'm on a very tight schedule to dominate the fiber optic cable market.
— If you hadn't started working in fiber objects, what would you be doing?
I would be a teacher.
Note: Mike would definitely make a fantastic teacher, everyone who has attended his webinars praises his ability to present dull technical topics in a fascinating way. Visit our Learning Hub to see Mike's unique take on fiber optics.
— What would you teach?
History and philosophy or engineering.
— What age group would you teach?
I would teach high school students or college undergraduates.
— Do you have any advice for someone trying to get into fiber optics?
Work hard. Study the STEM subjects (Science Technology Engineering Math) but also build a skill stack. You need other skills throughout your career, no matter what you do. You need to know the technical specifics of what you're doing with fiber optics, but you also need to combine that with learning people skills and things like public speaking and good writing, those are just as important to success as knowing the technical aspect as well.
— For someone wanting to learn more about fiber optics what is one thing that you would want them to know?
What you should do is go to Incab America's website and go to our Learning Hub and watch all our webinars, starting with the Fiber 101 and then if you start with the 101's and then do 201's, and if you progress, you'll learn the topics.
🎓 Mike Riddle will be hosting his new webinar in July so make sure you are subscribed to our newsletter or follow us on LinkedIn to get timely announcements and invites!