Dear friends,
We would like to share challenging news of telecom world with you 🙂
On April 30, the construction of three 5G stations was completed on Everest. High-speed Internet access was provided in Mount Everest Base Camp at the altitude of 5,300 meters, the Transition Camp at 5,800 meters, and the Forward Camp at 6,500 meters.
This is a joint project of China mobile and Huawei, which will provide uninterrupted communication and Internet access for climbers and scientists, as well as serve as a basis for environmental monitoring and high-definition streaming.
To build the stations, China mobile sent 150 employees and laid 25 kilometers of fiber optic cable.
According to Huawei, the download speed at an altitude of 5,300 meters exceeds 1.66 GB/s. Such speed is provided by the Intelligent OptiX Network, which allows you to transmit video in high resolution, broadcast live virtual reality and much more.
An interesting coincidence that the construction of high altitude stations was realized in the year of the 60th anniversary of the first successful ascent to Mount Everest from the northern slope and the 45th anniversary of China's first official accurate measurement of Mount Everest.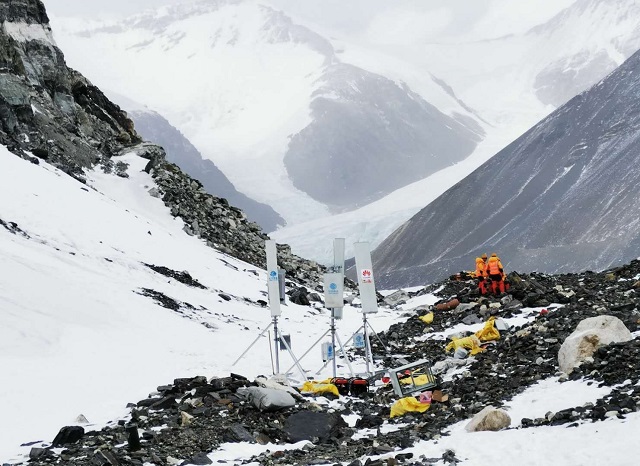 Photos: huawei.com