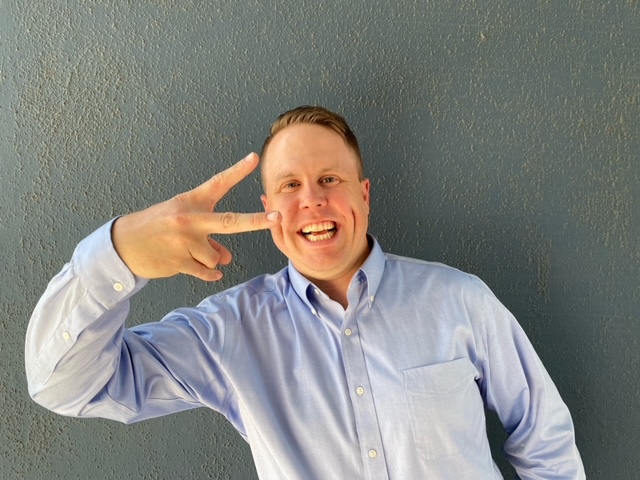 Tim Buffkin, National Sales Manager – Broadband
I got a phone call from Dan Berg who reached out and told me about the position they had open and explained Incab to me and what they had been doing and building and honestly I had not heard of Incab before then. I talked to him and Mike, and the more I learned about the company, the more I liked what I heard.
The reason I took the job is a mix of couple of things. I really enjoy the whole broadband market, focusing on working with companies that are deploying fiber and the excitement of joining up with a newer company that is still out and growing and trying to make a name for themselves in the market. After talking with Dan and Mike I just really liked where they came from and what they had to say and what they were trying to accomplish with the company. For me it is a great opportunity to grow up and really build something new. It is not a kind of job where you call on the same people, there is something new every day, a lot of things to figure out. It was a really exciting opportunity and has definitely lived up to that. It has been everything I thought it would be so far.
I have been in telecom for almost 9 years, which means a lot of customers that I work with now are the same customers that I have been working with and there has been an obvious familiarity with the market and with what is needed to help grow Incab and get us to where we want to be. From that standpoint, there was not a lot of unknown. However, there is definitely newness and an unknown element to it just with us being a very young company in terms of how we compare to other companies with things like price, lead time and cable designs and types. So the question was – what do we need to do as a company to make ourselves more competitive and make ourselves more effective in this marketplace. We have a great team and great executives who I can go to and say "this is what we need in this market to be successful", and they are ready to provide you with that.
My goal, other than selling cable, is getting in front of customers and helping educate them on broadband deployments and on fiber to the home. I want to help them find out different ways in which they can design their network, what resources are available to them, and what connections I can help bring to them so they could make better decisions with their FTTH build. We want Incab to be a company people can trust and a company that people reach out to, to ask our opinion and advice on any given situation.
I think the biggest challenge that I face and Incab America faces as a whole is that we are still a relatively unknown company in the market. When people think of utilities or fiber to the home they will be thinking of Corning, Commscope or Prysmian since these are the companies they are familiar with. I want our name to be synonymous with fiber to the home, so when people are thinking of buying cable our name is thought of along side these 3 or 4 companies.
I want to be face to face with a customer. I want to be in front of them having lunch or being in their office, being able to see their plan. That is just something that cannot be replicated with online meetings as it can in person so I am definitely glad that we are getting back to normal with offline trade shows, meetings and other get-togethers.
If I were to describe my job in one sentence, I would say that my job requires a certain degree of flexibility and imagination along with just straight hard work.