The Extrusion Line Supervisor is responsible for physically operating an extrusion line for dielectric cables to produce finished cables of the highest quality. The Supervisor is also responsible for supervising the other operators of the line and making sure that the line is operated in a safe and efficient manner.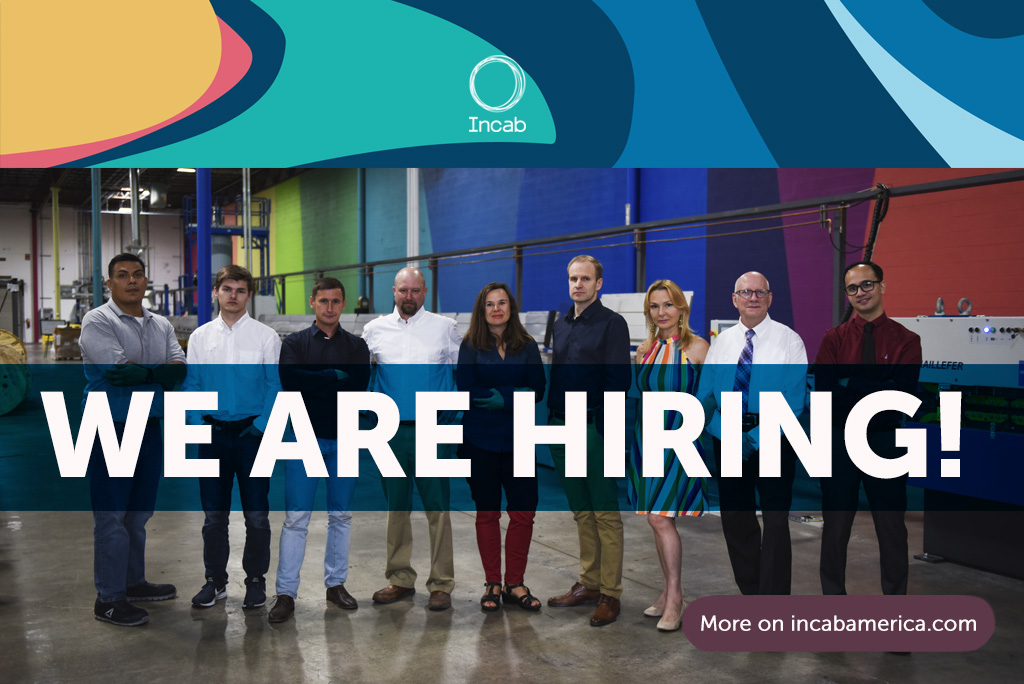 Contact us is you are interested!
Responsibilities
Monitor operating parameters of the extrusion line
Make necessary adjustments to the extruder, die, water, and/or vacuum to ensure the highest quality product attainable
Ensure cable is marked with proper print line as specified in Incab's Quality Manual
Ensure cable dimensions are within tolerance including wall thickness, outside diameter, length, and overall appearance
Responsible for documenting all dimensions of product on production reports in a neat, accurate and timely format
Maintain an efficient working environment
Comply with, support, and promote all company's safety policies
Complete all tasks assigned by the Plant Manager
Requirements
1+ years of manufacturing experience is preferred
Experience operating a cable extrusion line is highly preferred
Ability to learn and work with Warehouse Management System software
Reading, writing, and mathematical competency is required
Ability to problem solve and troubleshoot issues
Ability to work in team environment, quick learner and detailed-oriented
Ability to work in a fast-paced environment and to work overtime when required
High school or equivalent (required), college degree in manufacturing or related field (preferred)
Positive attitude, reliable and self-motivated
Working environment and physical requirements
Ability to work 8-10 hours per day, 5 days per week
Ability to work in a production environment
Ability to operate hand and pneumatic powered tools. Must also be able to use chains, slings and hooks
Ability to operate keyboard on microprocessor equipment
Ability to lift up to 50 lbs without assistance
Ability to climb stairs or ladders and work on elevated platforms
Ability to get into and out of lift trucks and other mobile equipment
Must be continually alert to mobile machinery
Must be able to cope with the pressures of extrusion equipment that runs continuously in a 24 hour period
Must be able to understand and retain safety subject training
Conditions
Job type: full-time
Job location: Arlington, TX (company will pay to relocate an excellent candidate to the DFW area)
Benefits: health, vision, and dental insurance; bonus; and more
Contact us is you are interested!