The name definitely speaks for itself: these designs are air BLOWN IN ducts/microducts.
This family is represented by three designs: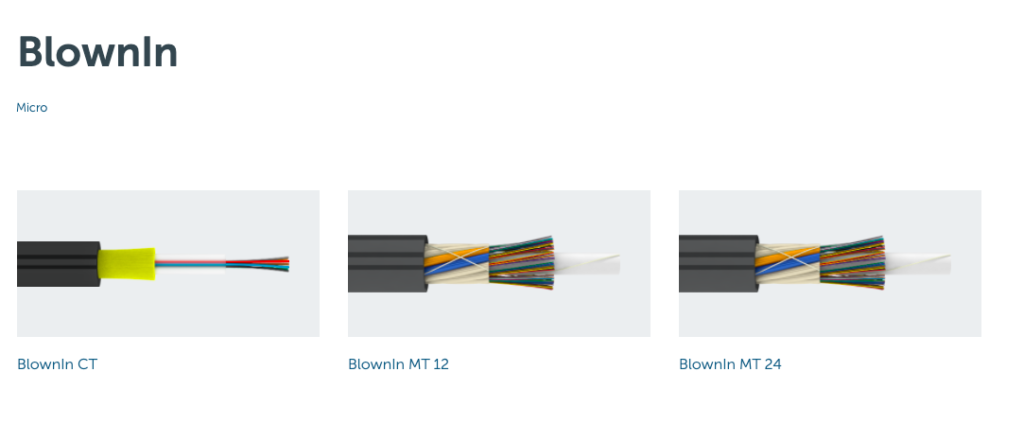 Fiber optic cables are blown into ducts/microducts creating communication infrastructure. The duct is made of high-density polyethylene which protects the cable from mechanical damages and moisture. This allows a very simple cable design. Tensile load is evenly distributed along the cable surface.
Drop us a request if you are interested.