Incab America is proud to announce the expansion in our plant. Our newest addition is a black jacket extrusion line enabling us to manufacture duct, armored and all-dielectric self-supporting (ADSS) cables.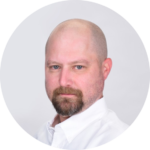 Mike Page, Plant Manager:

— This is a state-of-the-art extrusion line from the world leader Maillefer for production of fiber optic cables. The line is also equipped with high-performance Roblon servers which allow us to apply aramid or fiberglass yarns and an outer jacket in a single operation. We can now make our world's finest ADSS cables here in Texas and with tensile strength up to 22,480 lb (100 kN). Commissioning and testing of the line have been successfully finished, and the line is up and running in full swing! Implementation of the new line allows Incab America to improve our delivery time since we can now produce these types of cables locally and in high volume.
Mike Page as our Plant Manager was responsible for the whole process of purchasing and installing the line, and he also makes sure that everything we produce gives flawless performance.
Incab America still offers our superior technical service and support from our team located here in Texas. We are ready to assist you in engineering a cable design that is optimal for your needs and exceeds your expectations!
Contact us for details!
Explore our gallery with photos of the new line 👇